Used Car Dealerships in Montgomery, Alabama
Used Cars in Montgomery
McConnell Honda has a wide selection of used vehicles, all of which have gone through extensive inspection by our trained technicians.
All of our vehicles at our Used Car Dealership in Montgomery, Alabama are put through an extensive inspection performed by award-winning factory trained technicians. These inspections are performed in our state-of-the-art service centers that are equipped with the latest technology and tools to make sure our used cars have the highest quality before we put them on sale on our Montgomery area auto lots.
We know your time is valuable. We are sure you will find our site a fast and convenient way to research and find a used car in Montgomery that is right for you. If we can be of any assistance while you are visiting us online, feel free to call (334-271-2500) us or contact us to as a question.
Feel free to take a look at our full line of used vehicles at our Used Car Dealerships in Montgomery Alabama or request a quote (or more information about a vehicle).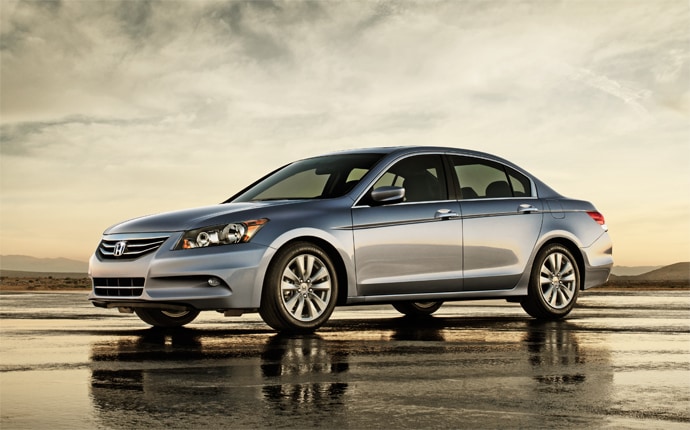 Montgomery AL Honda Dealer Serving Birmingham, Montgomery, Troy, Birmingham, Tuscaloosa, Enterprise and Auburn
Whether you come to us knowing the exact model and options you want with financing in hand, or haven't made your choice and need help with the loan, we are prepared to work with you. At McConnell Honda, Used Car Dealerships in Montgomery, Alabama, our Honda Finance Department has access to loan and lease programs designed to fit within your budget. Perfect credit or rough around the edges, we will work hard to get you financed. We serve people throughout the Birmingham area, including Tuscaloosa, Troy, Enterprise and Auburn. From buying to financing to maintenance, we've got you covered with friendly, courteous service, all at competitive prices. Use the tools on this site and feel free to contact us with any questions. McConnell Honda is located at 2840 Eastern Boulevard  Montgomery, AL 36116. Our phone numbers are Sales: 205-556-0422, Service: 205-556-0191 and Parts: 334-271-2500. McConnell Honda is online at www.mcconnellhonda.com.
Price. It's often the first thing people will ask you about when they see your new car. It's almost always the first thing on people's minds when they shop for a new vehicle. And competitive pricing is important here at McConnell Honda, but it's not the only thing we offer. A large selection and a friendly sales staff to help you make the right decision are crucial to providing exceptional service. At McConnell Honda, satisfaction with your new Honda car or truck and the experience of buying from us is our Number 1 priority. We want to be more than just another car dealership in Montgomery, AL. That's why we go well beyond price with each car we sell.
New and Used Honda Dealership Serving:
Tuscaloosa, AL
Birmingham, AL
Troy, AL
Montgomery, AL
Auburn, AL
Enterprise, AL


View our Extensive Inventory of New and Used Honda Vehicles Including:
Used Honda Civic, Auburn
Used Honda Accord, Auburn
Used Honda Odyssey, Auburn
Used Honda Element, Auburn
Used Honda Pilot, Auburn
Used Honda Accord Crosstour, Auburn
Used Honda Ridgeline, Auburn
Used Honda Fit, Auburn
Used Honda Insight, Auburn
Used Honda CR-V, Auburn
Used Honda CR-Z, Auburn
Other Makes
Used Acura, Auburn
Used Chevrolet, Auburn
Used Chrysler, Auburn
Used Ford, Auburn
Used GMC, Auburn
Used Hyundai, Auburn
Used Jeep, Auburn
Used Lexus, Auburn
Used Nissan, Auburn
Used Pontiac, Auburn
Used Subaru, Auburn
Used Toyota, Auburn
Used Volkswagen, Auburn
Montgomery Honda Dealer Resources
Helpful Links:
Montgomery Area Used Car Dealer
Honda Service Montgomery Alabama
Honda Financing Montgomery
Honda Dealerships Serving the Montgomery Area
Driving directions from nearby Alabama cities including Montgomery, Tuscaloosa, Birmingham, Columbus, GA, Mobile, Greenville, Pelham, Enterprise, Dothan and Troy area's.
Just click on a link below for driving directions to McConnell Honda, Montgomery, Alabama.
Montgomery to McConnell Honda
Tuscaloosa to McConnell Honda
Birmingham to McConnell Honda
Columbus, GA to McConnell Honda
Mobile to McConnell Honda
Greenville to McConnell Honda
Pelham to McConnell Honda
Enterprise to McConnell Honda
Dothan to McConnell Honda
Troy to McConnell Honda